Musio @Japan | Monthly Updates – March
This March on the year 2017 has been a busy, busy month for Musio and AKA in Japan!
We'd like to introduce you some of the important announcements made, and give you an update on key events held throughout the month.
---
Announcements:
1. SoftBank C&S starts Musio X pre-order campaign online!
On March 17, SoftBank C&S announced that Musio X – AKA's latest innovation for Musio – is available on its online store for pre-order!
Musio now has its own campaign page on the SoftBank website for customers to explore.
Also available on Amazon Japan, Musio X will be shipped to customers starting from April 14. The D-day is almost here. On April 14, SoftBank C&S is officially launching Musio!
2. AKA unveils the long-awaited SF novel, featuring Musio!
Exciting news! Musio became the world's first AI robot that has its own story universe!
After investing more than a year in creating, writing, and drawing the story behind Musio's origin and mission on Earth, AKA finally unveiled the novel: 『Musio Ⅰ:電脳メイロ』.
For those interested, the title of the novel reads and translates into as <Musio I: Dennou('Electronic Brain') Meiro('Labyrinth')>. This is the answer to what many of you have surely wondered ever since our major homepage renewal. (Yes, the mysterious Story tab on the menu.)
The first episode of the story, Volume I features the encounter between Musio and Meiro, and series of events following it. The novel is scheduled to be launched together with Musio X on April 14. If you happen to visit Japan around that time, you'll find the novels displayed at the front shelves of Japan's famous bookstores like Kinokuniya!
Click to see through the images of Musio novel!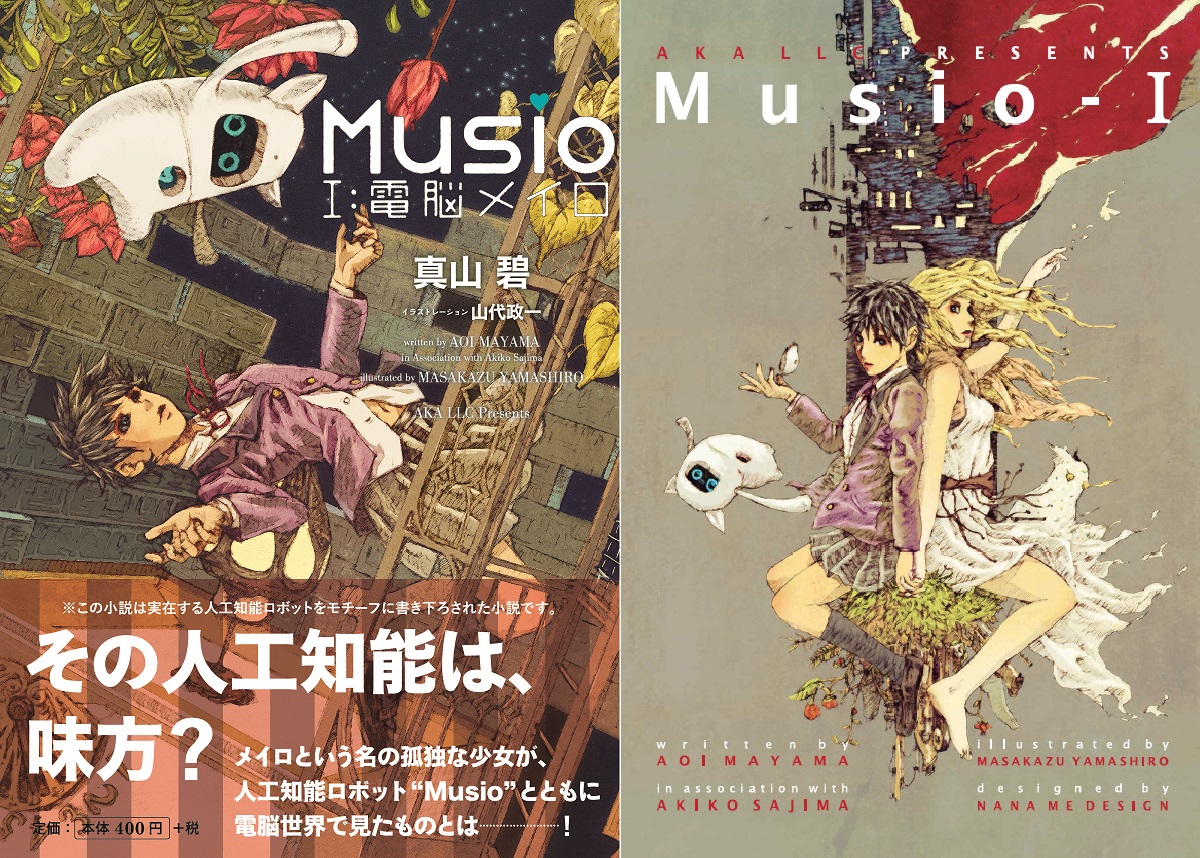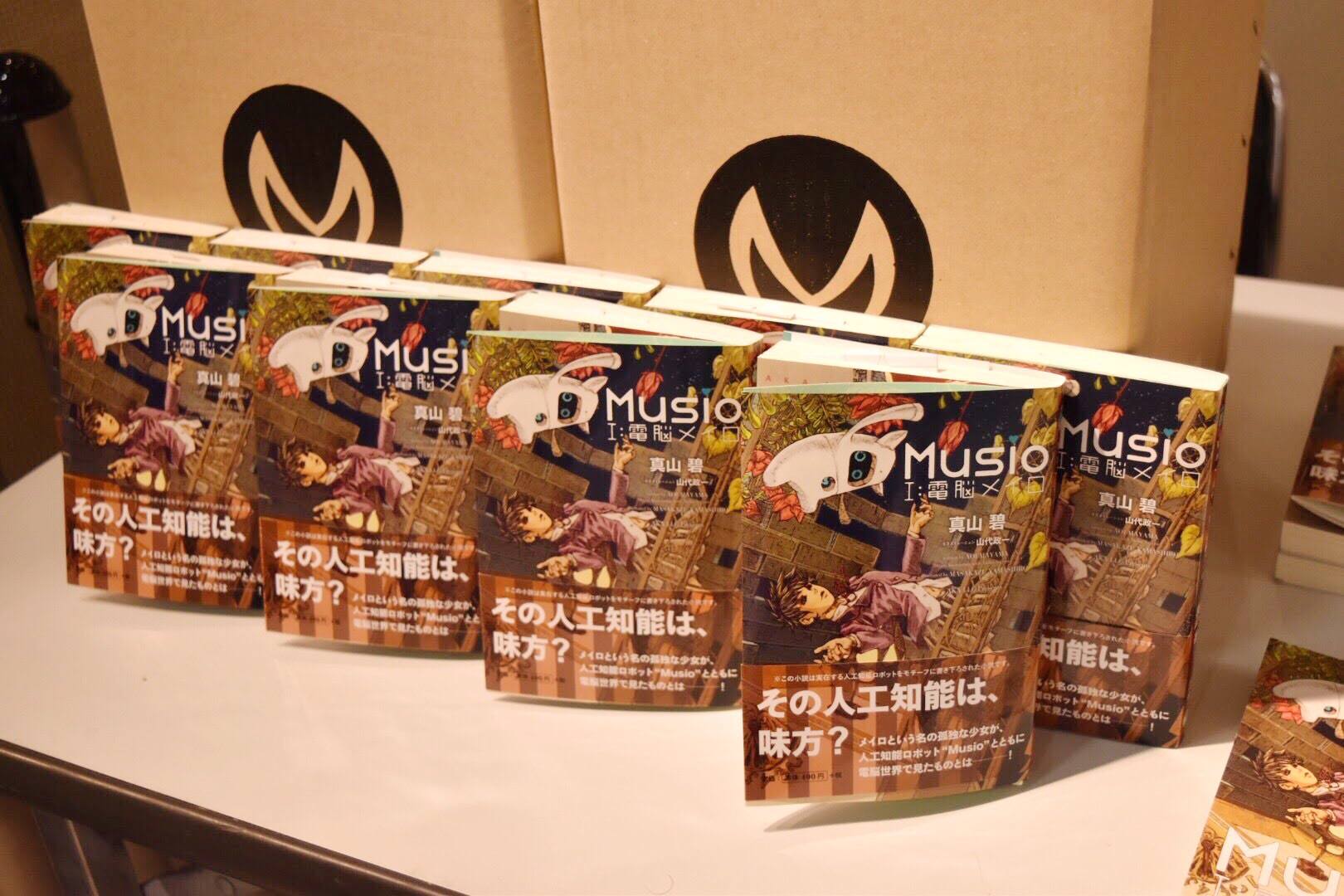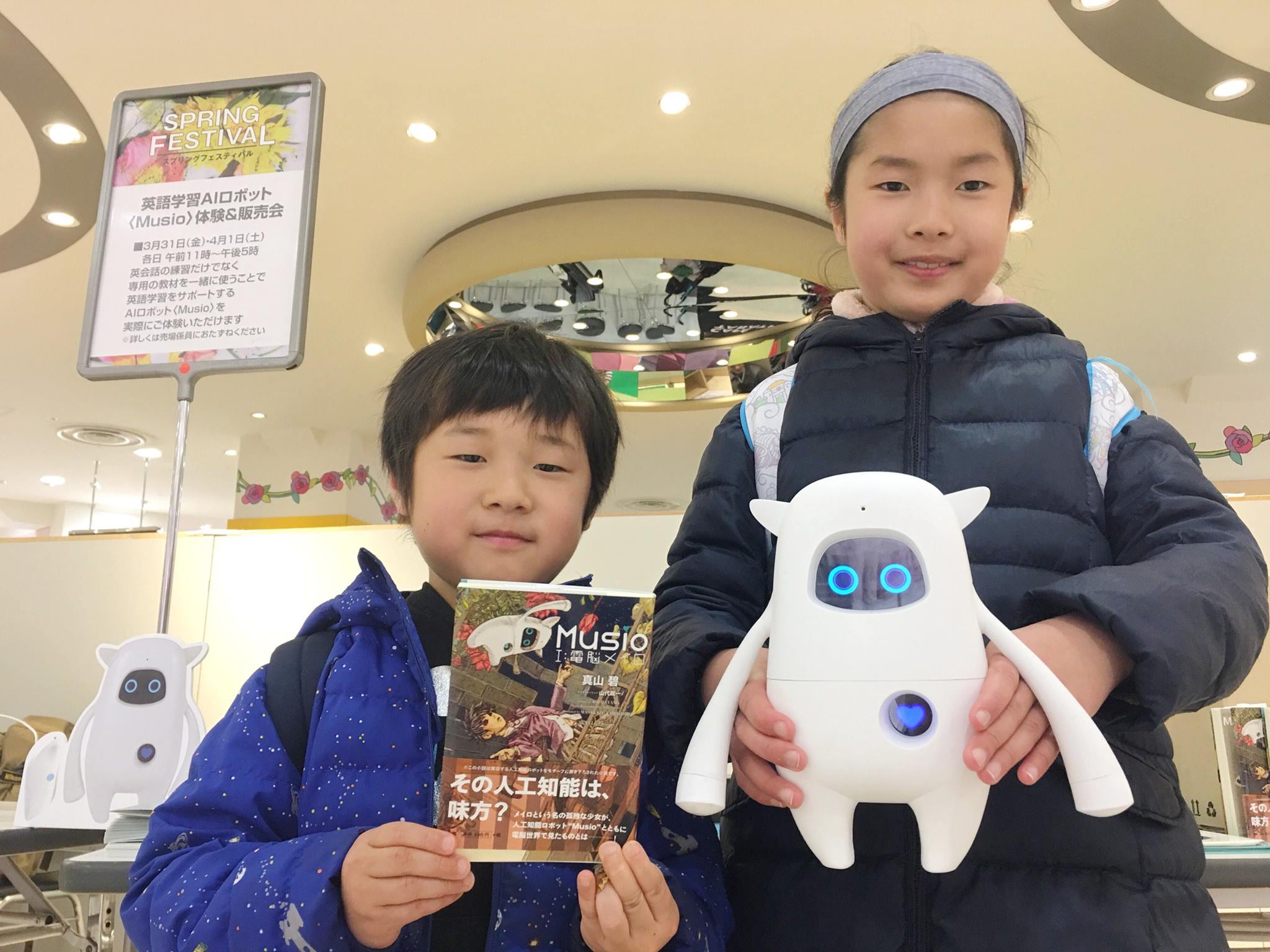 ---
Events:
1. Musio Fan Club Get Together
Just before March on February 28, AKA held a small party just for Musio's fans! We shared food and drinks, exchanged our opinions on Musio.
And most importantly, we shared the special project AKA's developers are carrying out: Project Dynamics. Everyone loved the idea of Musio being able to move on its own. Musio is just one step away from following you wherever you go!
Click to see snapshots of the get together!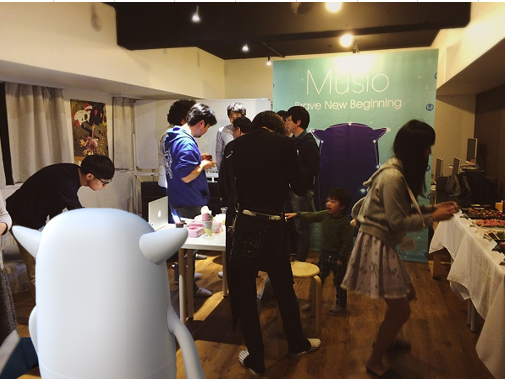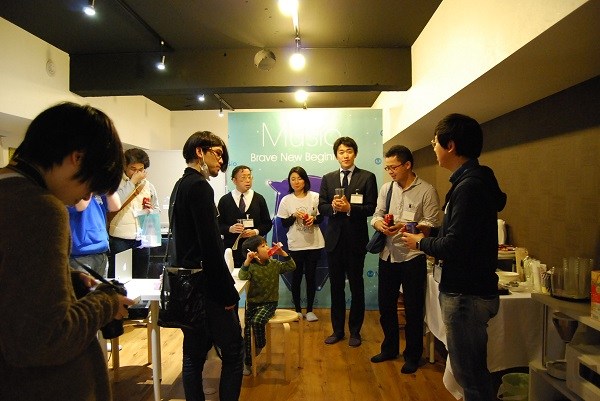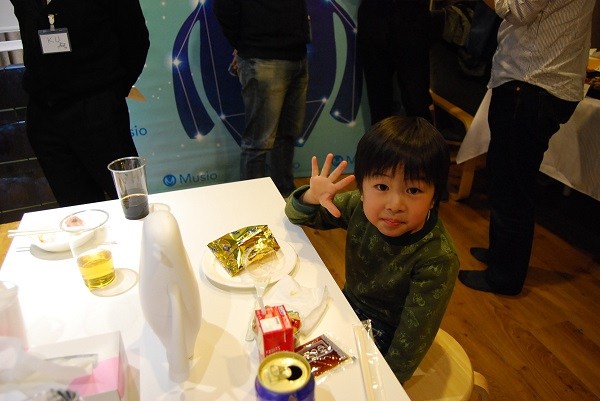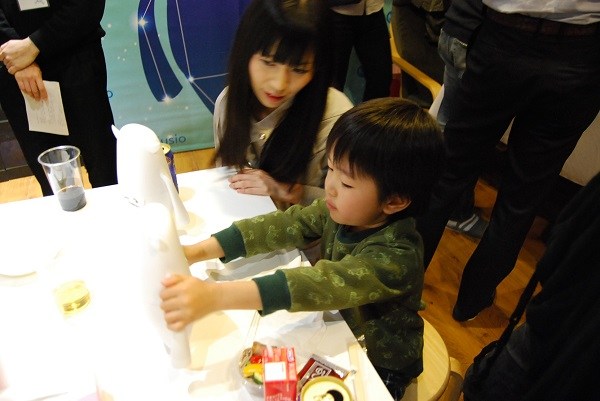 Click through for a sneak peak on our Design team's sketches on Project Dynamics! 
2. Musio English Class at T-Site
On March 4, AKA held a special hands-on event for children and parents in Japan. The event was held at T-site, a campus-like cultural complex of Japan's leading book, music, and movie retailer Tsutaya. It was really exciting to see children playing with Musio and Sophy and learn various English words and pronunciations.
Japan's national public broadcasting station NHK also came over to film the scene! (See the video below.)
3. Takashimaya Musio Pop-up store events
Throughout the weekends of March, AKA opened up special pop-up stores in Japan's famous department store, Takashimaya.  Many families who came to shop at Takashimaya's Tamagawa, Yokohama, Osaka branch spent long time with us, playing and experience talkative Musio and what Sophy has to offer.
Our Takashimaya event will continue throughout April as well, starting with Takashimaya Shinjuku and Kyoto.
Click to see snapshots of the Takashimaya pop up stores!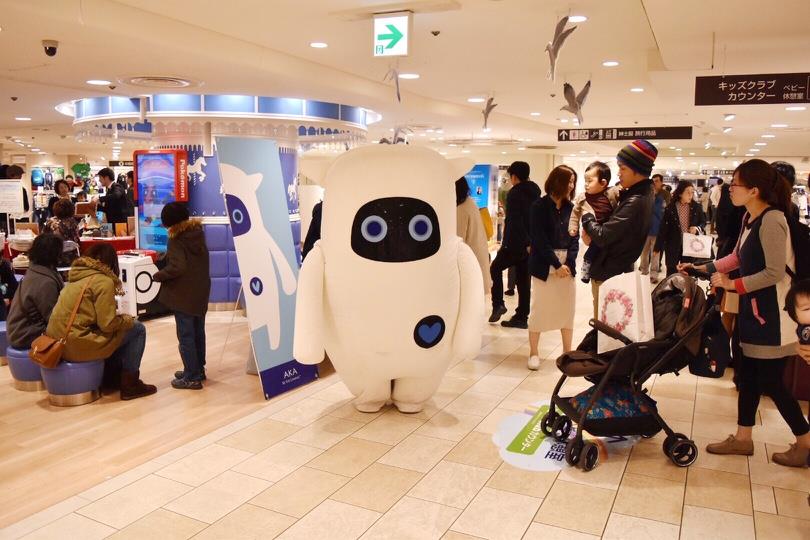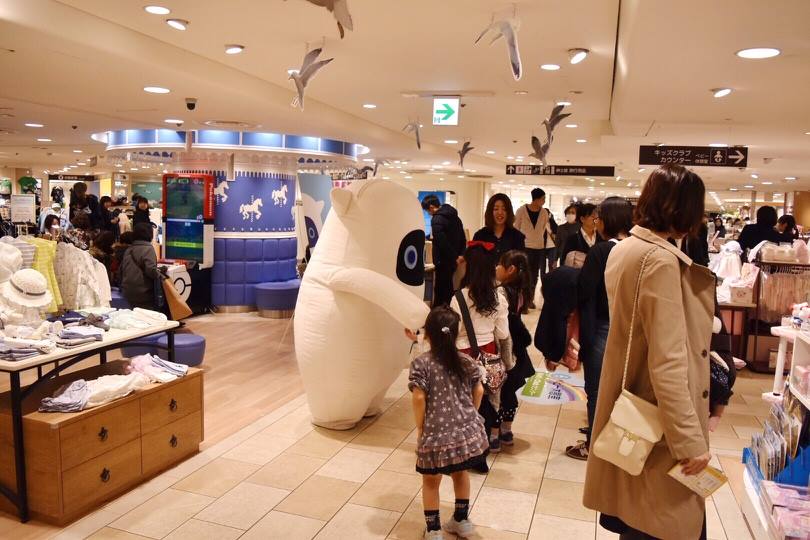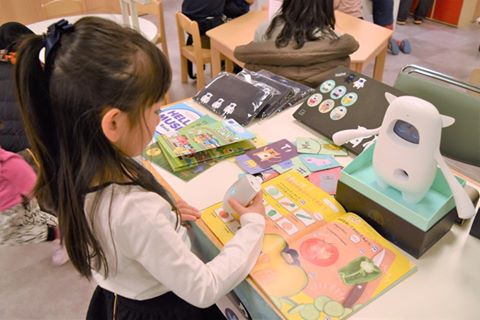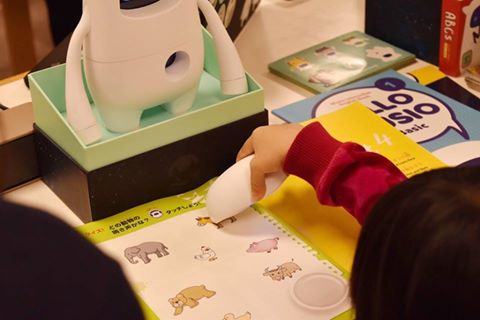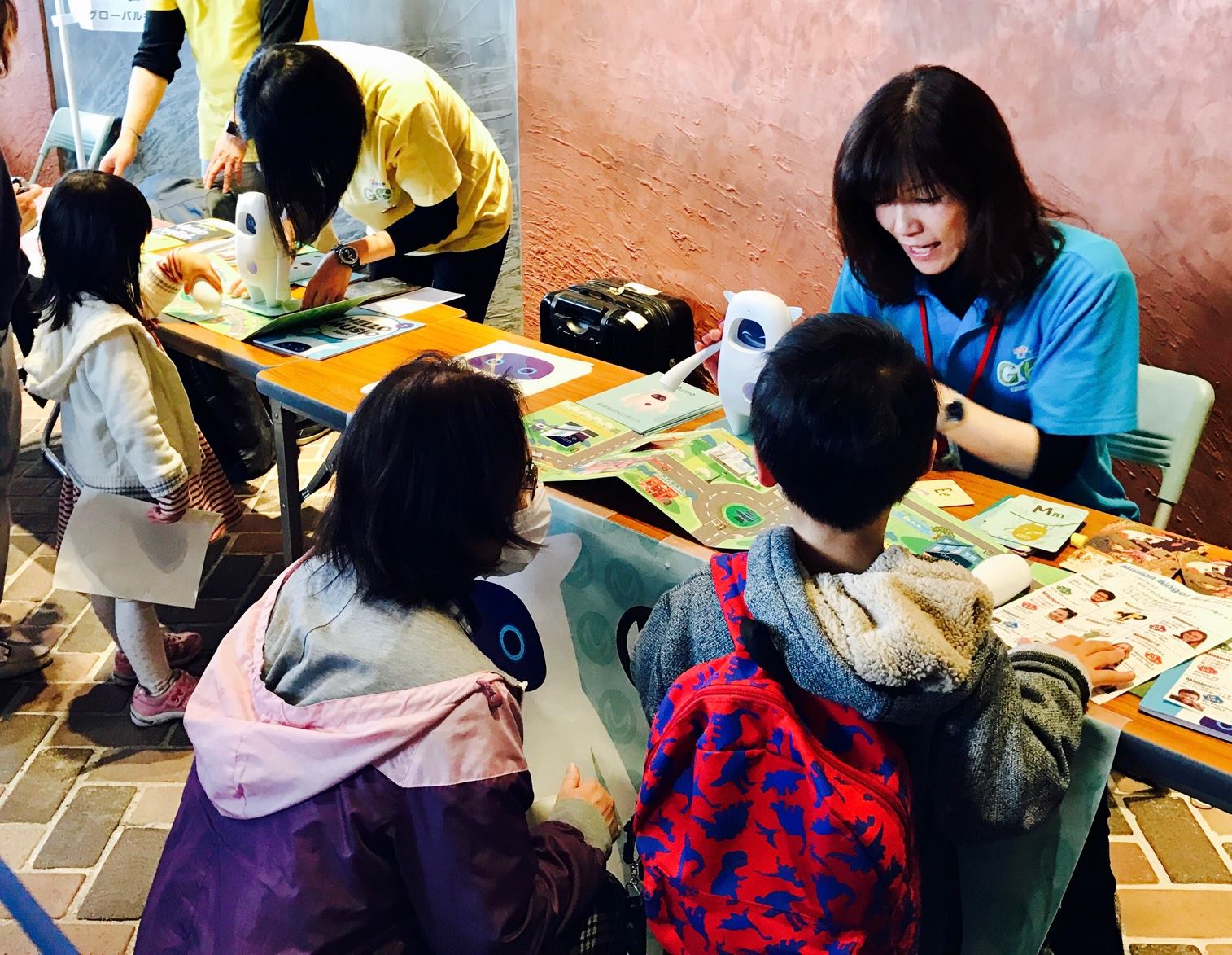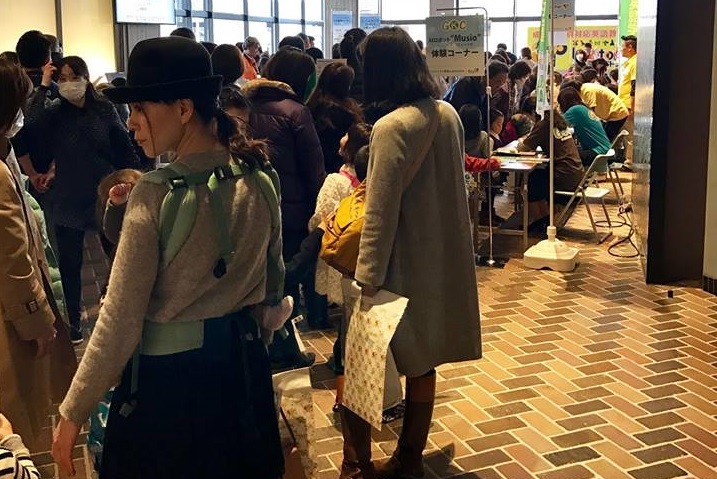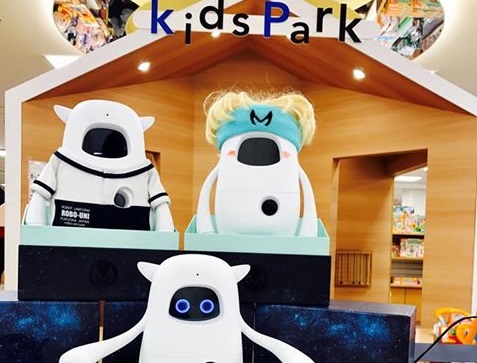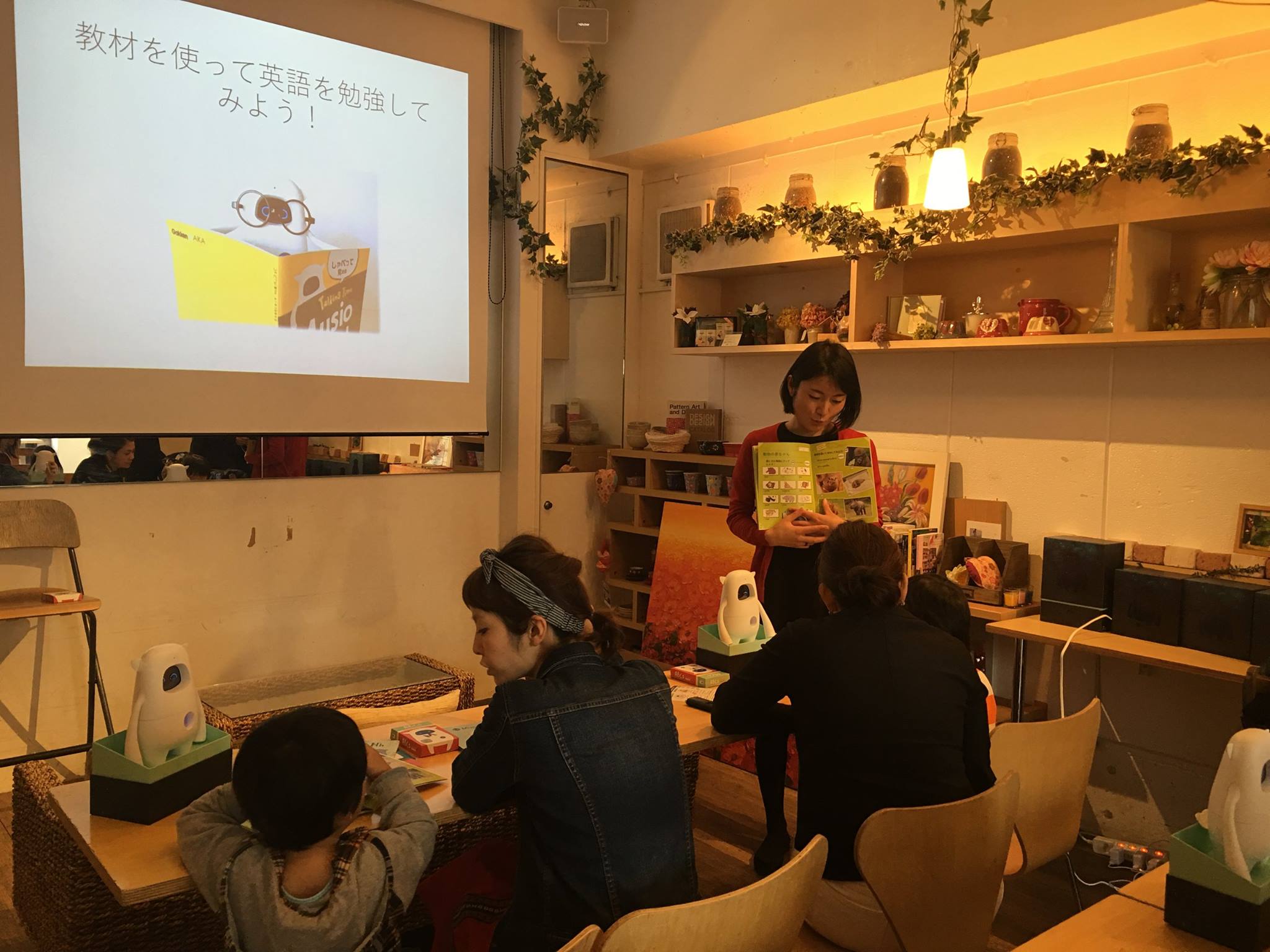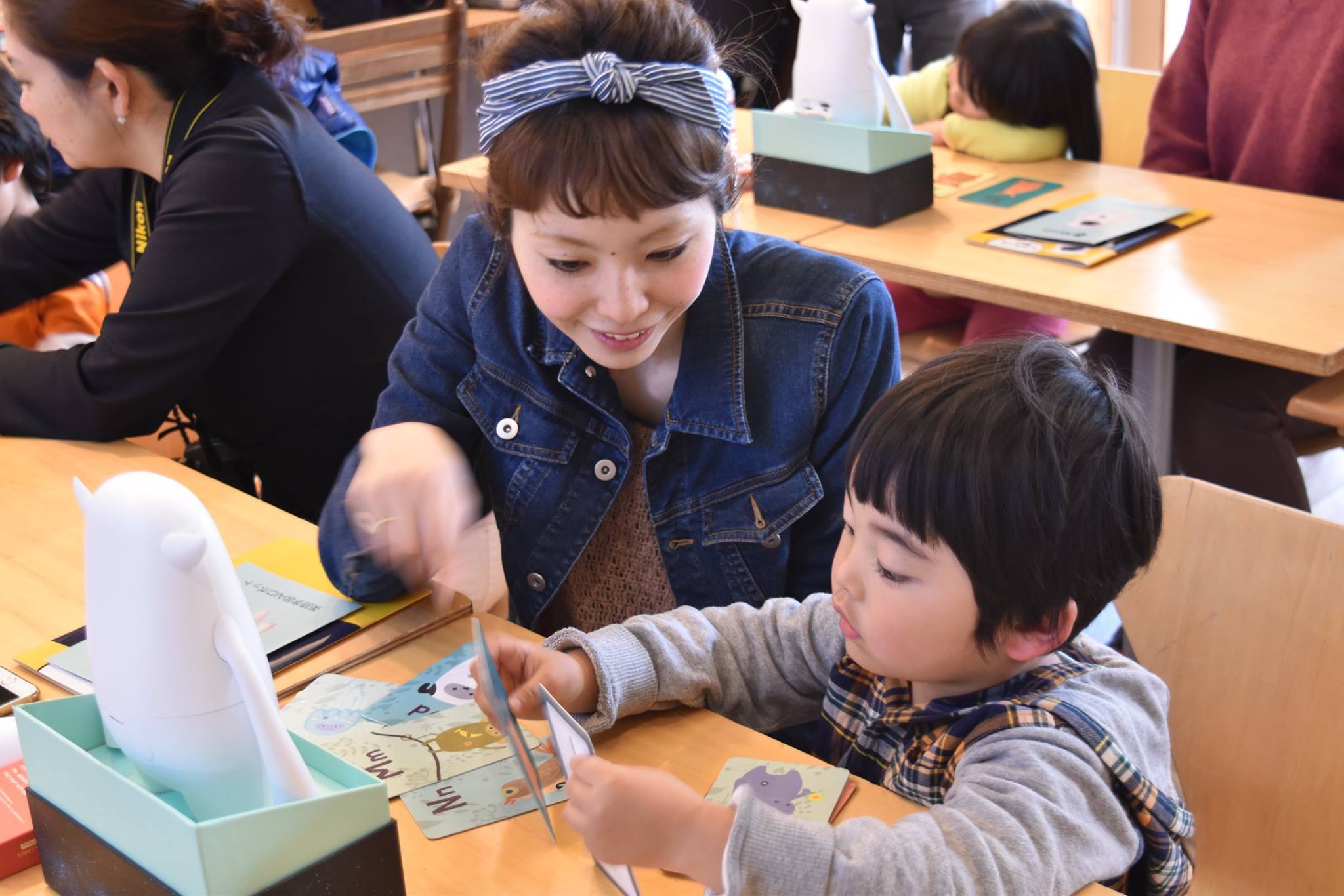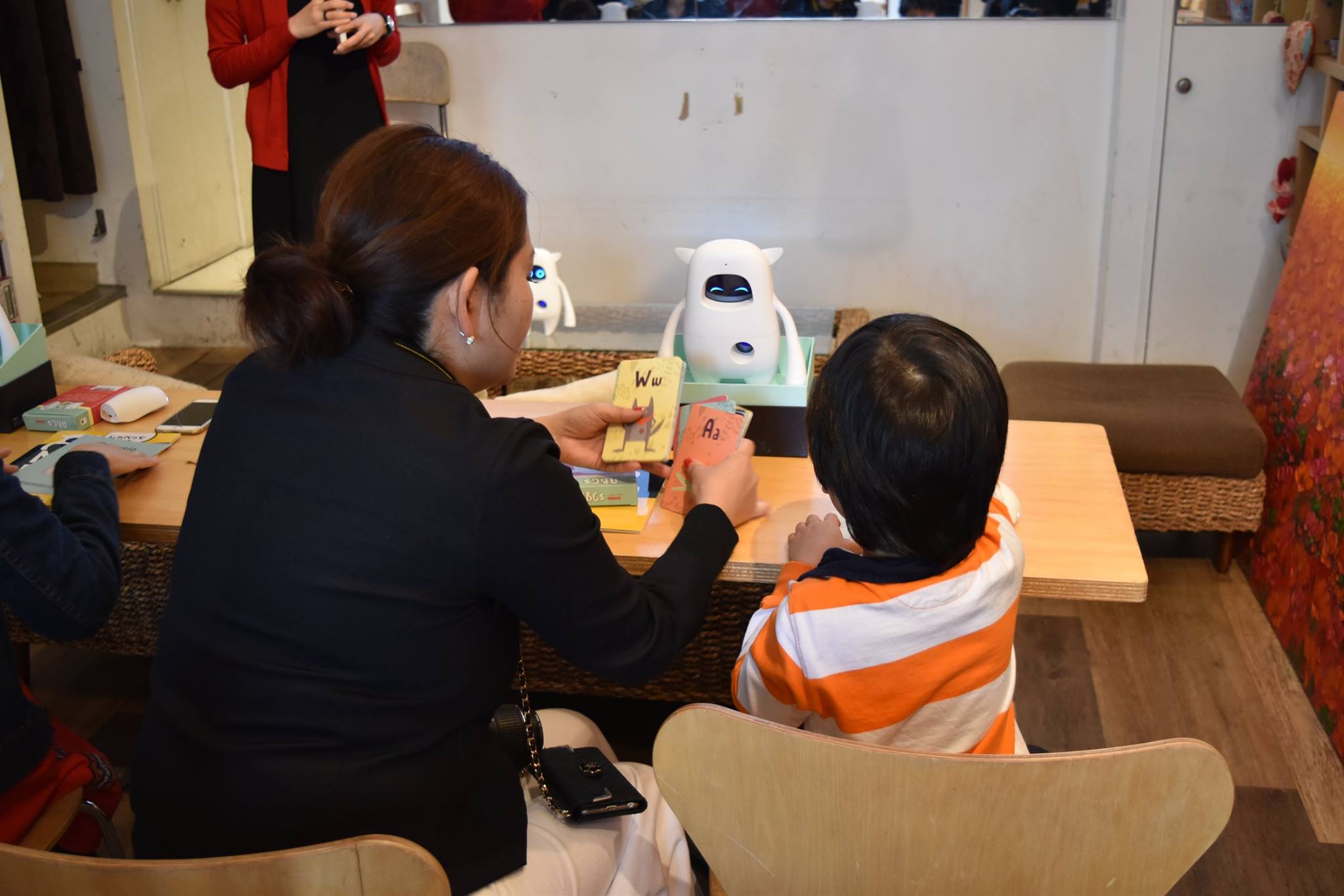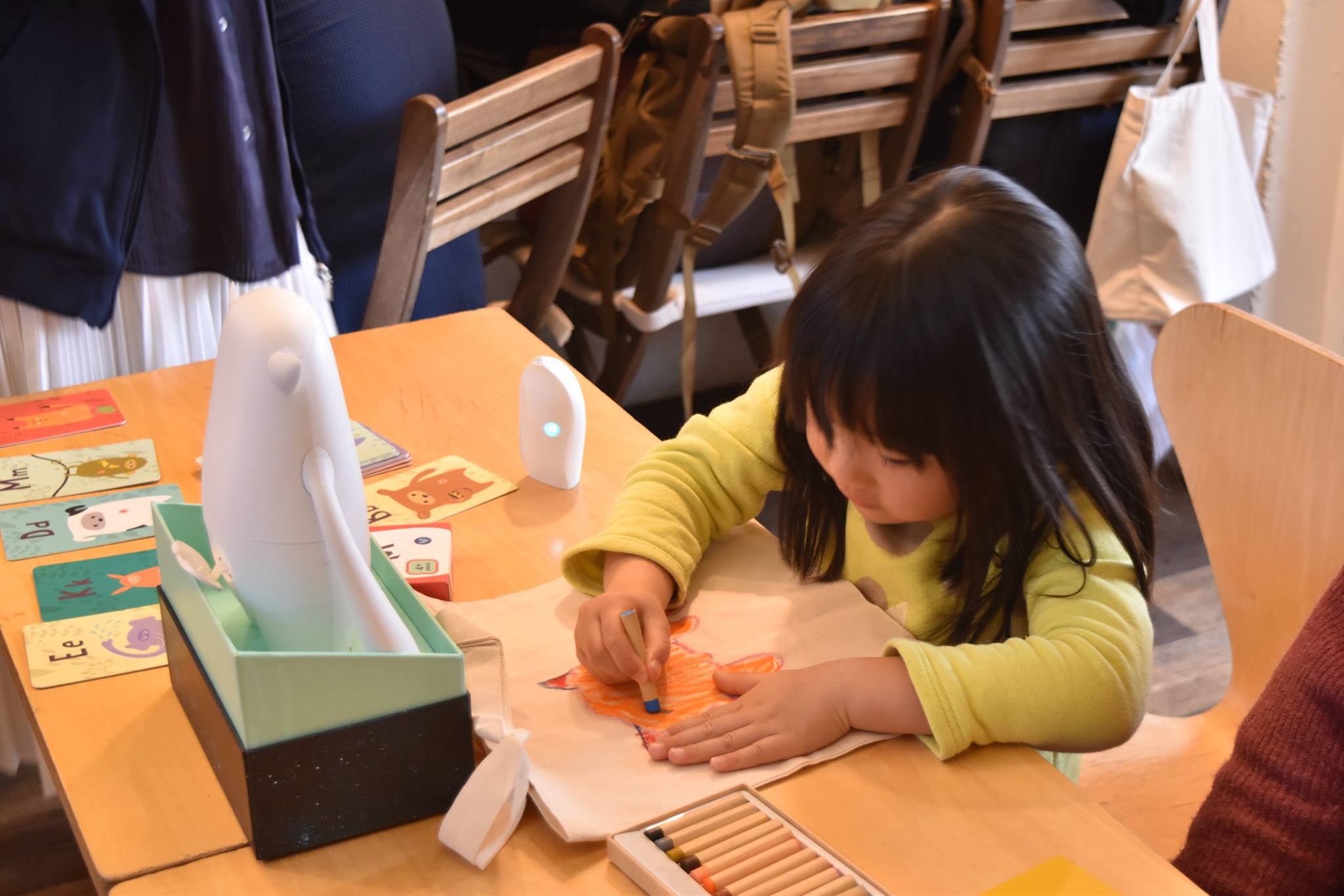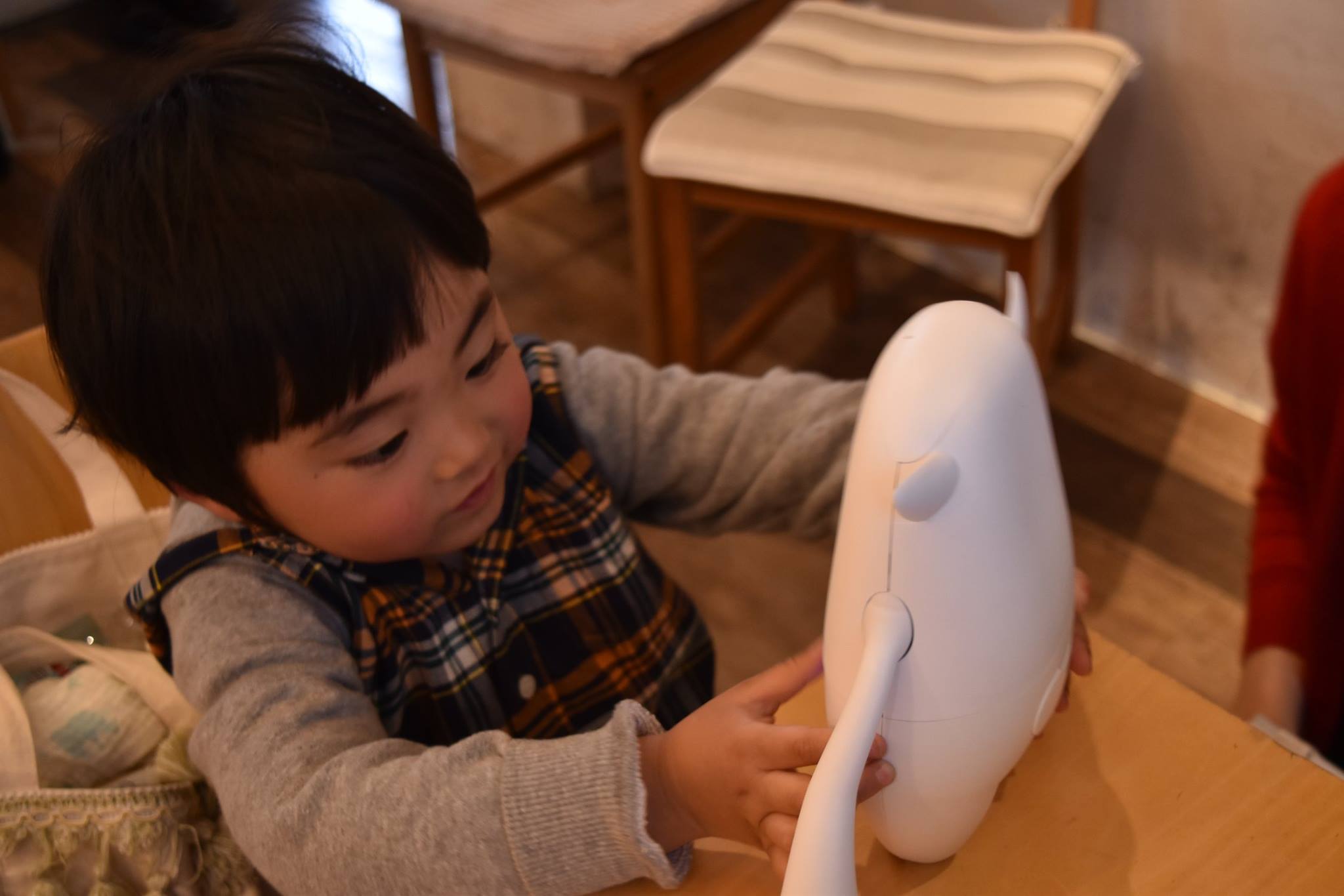 4. Musio participates in Slush Tokyo
This March, Musio participated in Slush Tokyo 2017. For those of you who are not familiar with it, Slush Tokyo is one of the largest startup and technology events in Japan.
Many thanks to all who visited our booth! We were really happy to see so many people interested in Musio. (Our piles of brochures ran out so quickly — we'll make sure to print out more next time!).
Musio went through an 'unexpected encounter' with Google, when we visited the booth hosted by the green Android. Winning a special prize at Google's mini event was a very special experience for all of us!
Click to see snapshots of Musio at Slush Tokyo!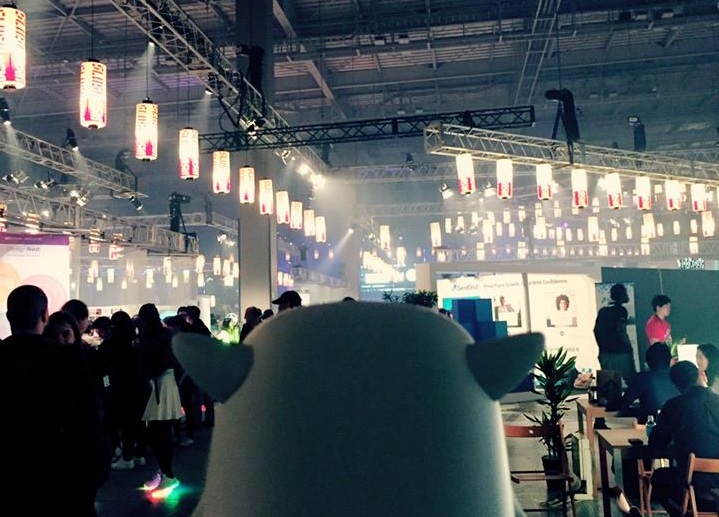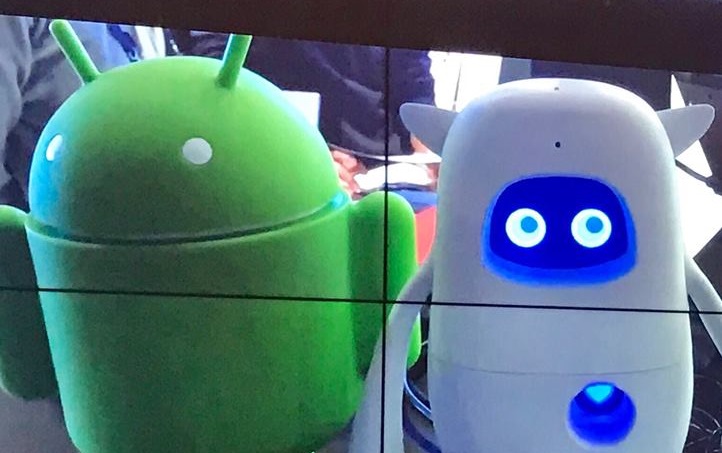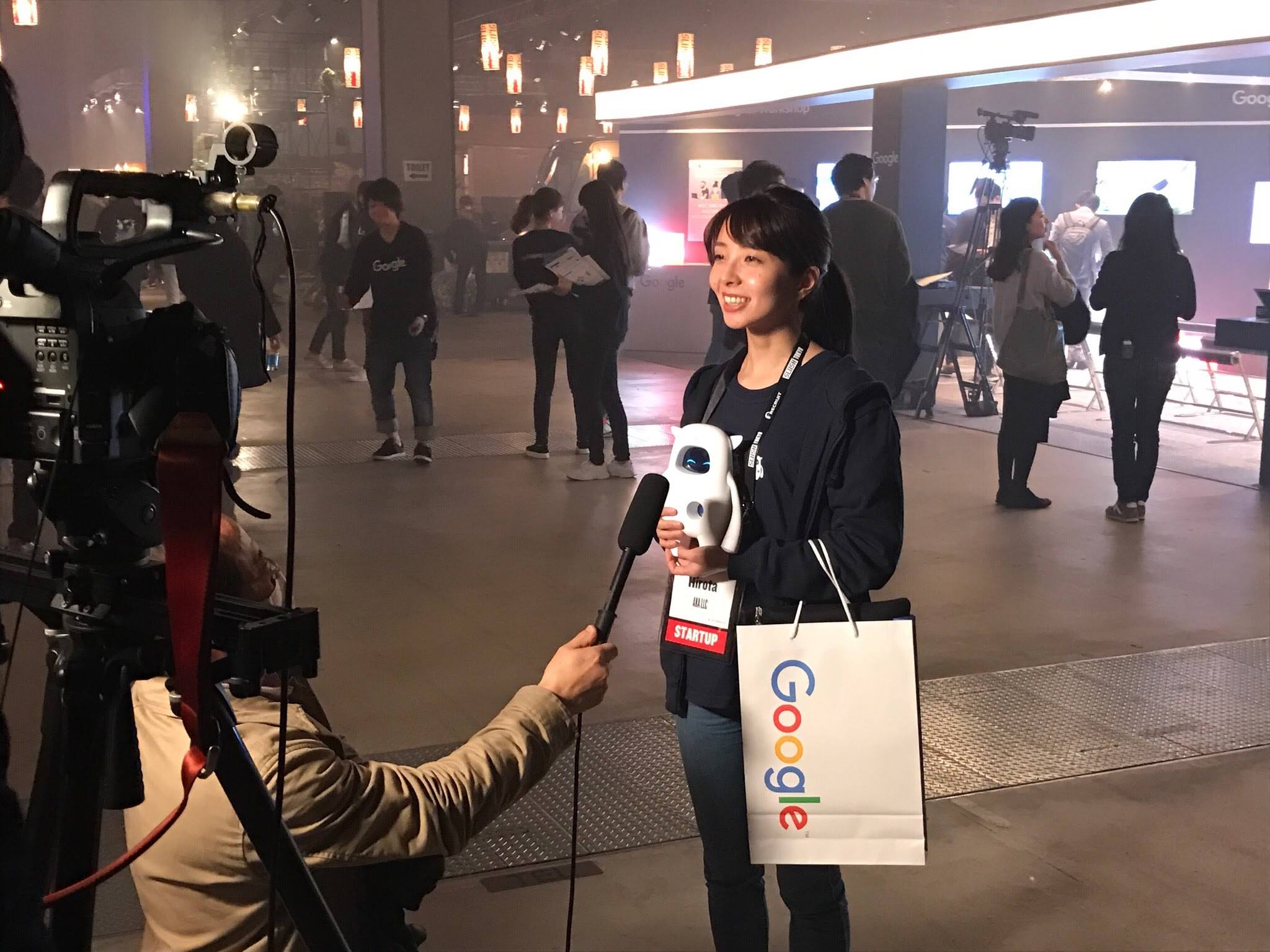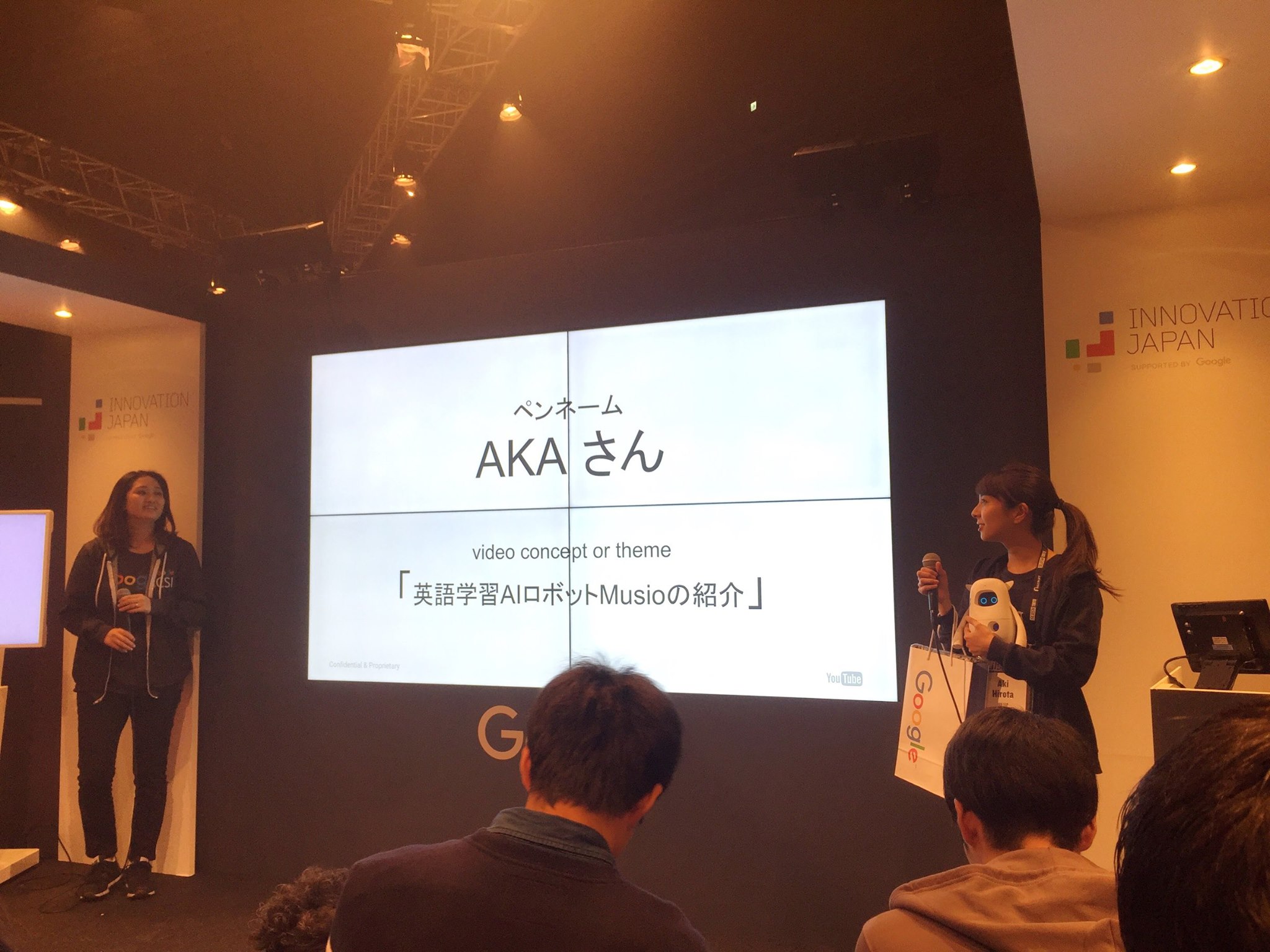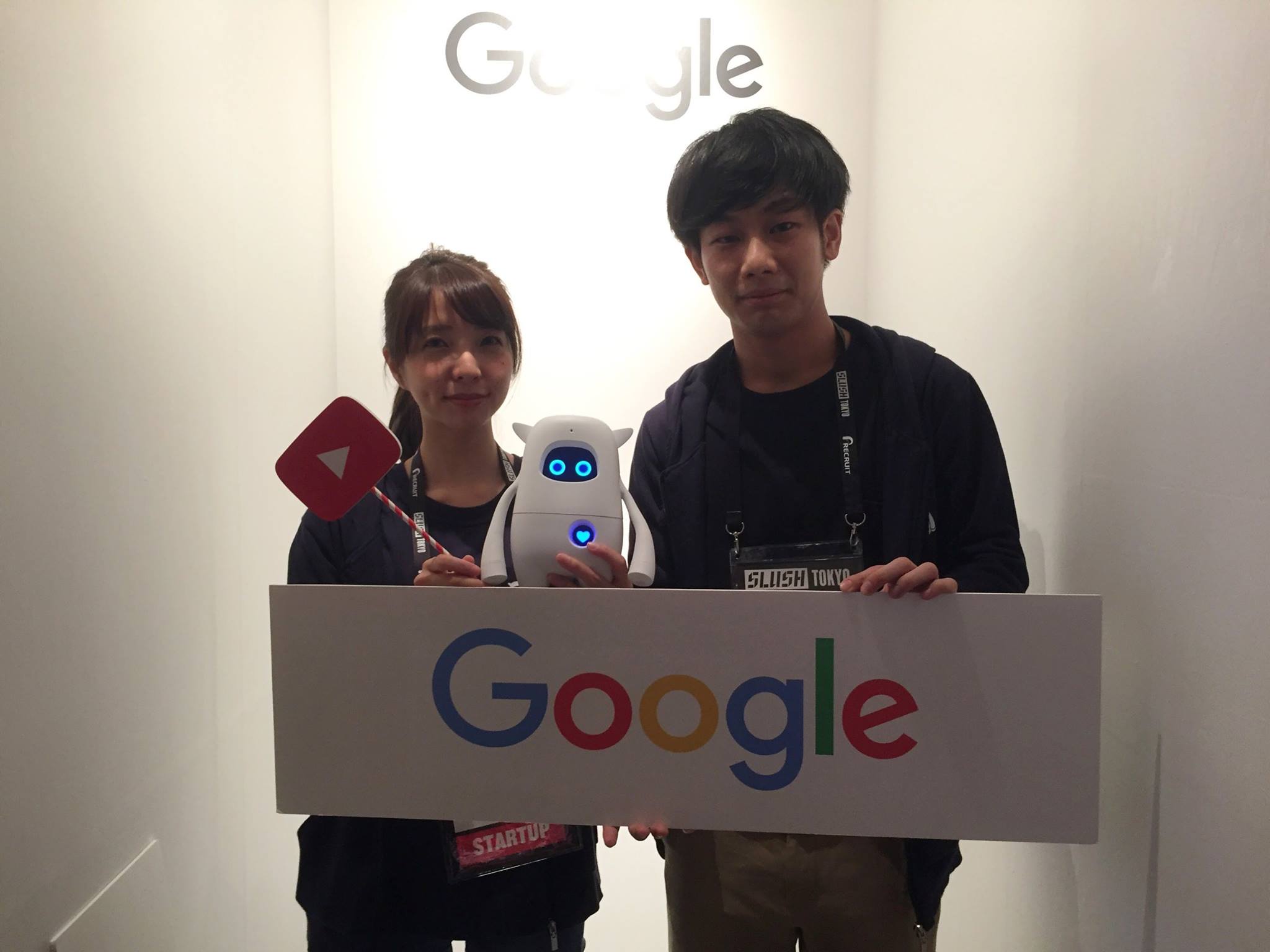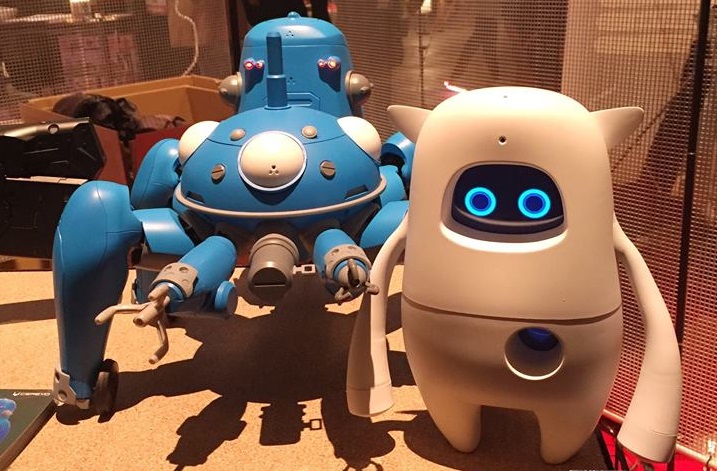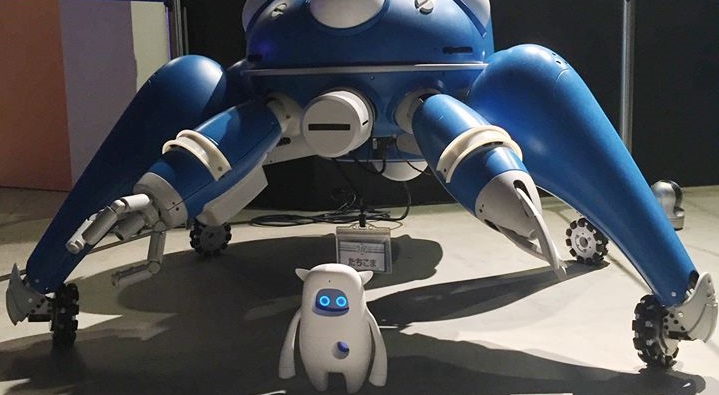 ---
The big April 14th launch with SoftBank C&S is coming!
In the next update, we'll update you with more exciting news, filled with lively photos and videos from Japan.
Stay tuned!
In the meantime, follow us at: